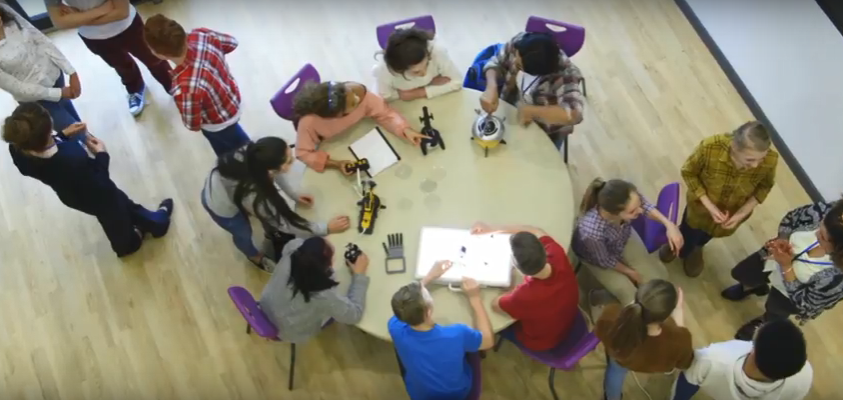 Reading Time:
3
minutes
I saw this question posed on LinkedIn:
"If a virtual event is innovative & transformative yet the audience isn't watching live or planning to actively participate can it ever be successful?"
It got me thinking, then writing a comment, and my comment eventually hit the LI character limit, so I decided to turn that too-long comment into this article instead. (Full transparency: it's not meant to be a pitch for our product, but rather an examination of the problem we're trying to solve, which obviously necessitates a conclusion that, in a sense, naturally equals our solution.)
With most events, online or offline, the audience is accustomed to a mostly 1-way broadcast of information. We expect to attend the event and be talked at e.g. speaker presenting on stage while I listen in my chair, or webinar host going through slides while I follow along on my computer. The real "magic" occurs in the small group discussions that take place during or around the main event- the reason most people fly across the country or world (or did, at least- no one knows what conference attendance will look like post-COVID) was for the networking during lunch, the drinks at the hotel lobby bar, the workshops, etc.
With in-person events, those small group discussions can happen organically- I walk out of the exhibit hall and run into someone at the high top tables, we start chatting, exchange business cards, stay connected after the event, for example.
With virtual events, the opportunities for small group discussions are much more limited and most of them need to be deliberate and intentional- I'm not going to "run into" other webinar or video conference attendees after the main event is over without going out of my way to do so.
Hence that "magic" of small groups is much harder to facilitate with virtual events.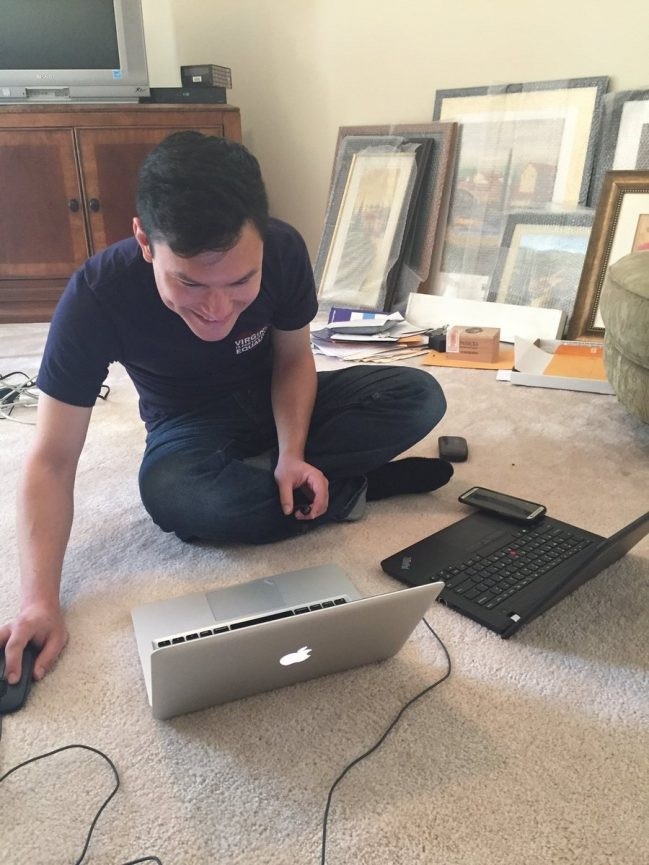 My team has been working to address this problem (before the Coronavirus turned it into an essential one to solve) with our new video platform, VoiceVoice (voicevoice.com), which allows hosts to generate unlimited numbers of guided small group video conversations, without the host actually needing to attend. The host records (once) the facilitation elements for a purposeful conversation (such as agenda, video guidance, and activities). The "app" facilitates up to millions of live small groups with the recorded guidance and allows those groups to discuss, navigate together, connect with each other, network, brainstorm, and move into action.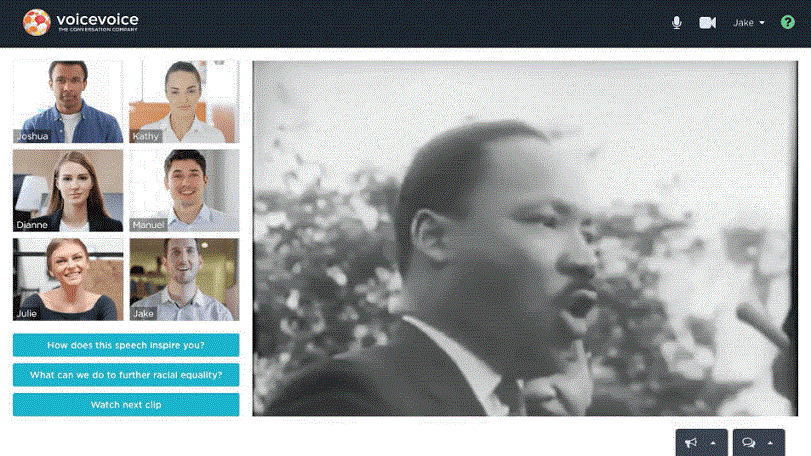 How we see this working with online or eventually even offline conferences and events- the host designs an ongoing series of live video, guided, small group conversations and uses that conversation series to get their community networking and engaging, building rapport before, during or after the conference with guided, small group conversations (no-host needed) for registrants, and post-conference, an ongoing series of conversations for attendees to discuss key takeaways from the conference and how they are applying those learnings to their roles as a way to stay connected with each other and the host company's brand (and again, the host team doesn't have to be in attendance, the app is "facilitating" these deep, small group, live video conversations so these small group conversations can scale).
And yet, the challenge still remains one of expectations- people jump in thinking it's gonna be a webinar or live speaker broadcast, expecting to be passive consumers of content rather than active participants contributing their voice to the event. With a VoiceVoice conversation, the live group participants are the main characters in the story – and people aren't used to this concept with a virtual event because it's not previously been possible (that is, until now, as our platform enables).
We're currently bringing the Event Professional community together to discuss this topic in more depth. Happy to have my LinkedIn connections participate in this round table discussion for Event Hosts, Producers, Sponsors, and Media, to discuss how people are addressing the immediate (and upcoming) challenges this COVID-19 pandemic is presenting on the VoiceVoice platform here https://beta.voicevoice.com/register/eventleaders2020.